Please enjoy your visit. Be sure to check out the video on pickup winding – The Doug and Pat Show
visit to my shop. There's lots of information and fun. -Bobby Tyson
The Tyson Tone Lab line of PAFs and P90s are "performance" driven – more than just tone and sound – feel, dynamics and touch sensitivity. These are the hallmarks that have always endeared me to exceptional examples of vintage pickups.
These hallmarks set Tyson Tone pickups apart from the rest of the pack. They sound great too of course! But don't take my word for it – click here to have a listen.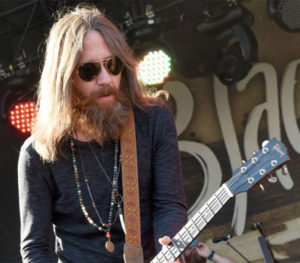 Be sure to sign up for email updates – You will receive exclusive offers, info and tone tips – no more than once a month.
Also check out the Artist's page, I'm honored to have world class musicians like Charlie Starr from Blackberry Smoke using Tyson Tone Pickups. Check out Charlie using a Tyson Tone 57 Wraptail P90 in his 1956 Gibson Les Paul Junior.
Please feel free to email me if you'd like me to help you choose the best pickups for your guitar, playing style and signal chain. I'm always more than happy to do that.
Thanks again and enjoy your visit!